Adam Swisher is thinking business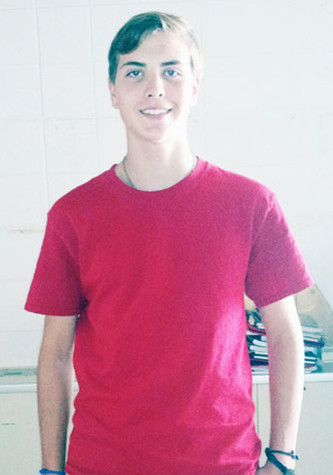 Since 2009, Adam Swisher has been going to Canyon Camp as a boy scout, but recently, Adam has not just been a boy scout, he is now an eagle scout and works as the camp's handicraft director.
Adam Swisher, junior, says it "feels natural to be in a leadership position." This is why he has been going to Canyon Camp for the last six years and has worked at the camp for the past three years. He also enjoys going to boy scout camp because he gets to "teach scouts new skills… it makes them enjoy their summer more."
But Adam wants to take the experience he has in leadership and combine that with his love of business  into his future career. At Canyon Camp it's not all fun and games. Being a leader at the camp takes "time management, training, dealing with many kinds of people, and finding solutions to off the wall problems." All of these skills learned can prepare him for working his dream job as a CEO.
A CEO or Chief Executive Officer is the highest position in as Adam described  "very large corporation." The CEO in this corporation is responsible for making major business decisions and managing the overall operations and communication between the board of directors and corporate operations. The responsibility of the corporation is in the CEO's hands, as one decision can take a toll on the company.
Ever since Adam was a little boy, he dreamed of working as a CEO, as he heard about the position from his father, and it has been his dream job ever since.
On a daily basis in this position, the CEO would "research..organize records and deal with investors." They make an average income of $11.7 million dollars per year. Adam could then cross off his dream destinations of going to Japan and Germany off his bucket list!
Adam Swisher is already preparing himself into the world of business as he is a holder of shares in three different stocks; AT&T, Joy Global, and PRF. He is also part of FBLA, which is a club at GHS, that stands for Future Business Leaders of America.
A CEO is not an easy job, but leadership feels natural to Adam and, because of his love of business, this is what he is working towards. He plans to continue his education in the field of business. In the future, don't be surprised if you see him featured on the front cover of Forbes magazine!