College financial aid deadlines move up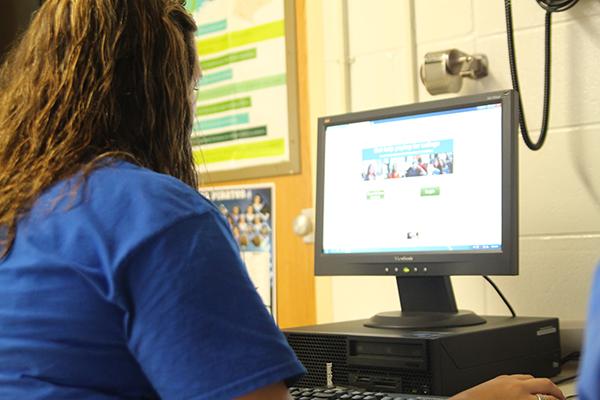 With the sports, academics, and other activities that quickly fill up the typical student's fall schedule, it soon becomes difficult for seniors to submit financial aid applications by January 1–the day the Free Application for Federal Student Aid file originally opened and yes, a few days after Finals Week. Now that the FAFSA opens on October 1, the entire college admissions process has been moved up by three months.
And though college acceptance deadlines still remain at November 1 and January 1 for early and regular decision, respectively, the dates have indirectly been set earlier as well. Often when a student applies for acceptance to the college, that application is their filing for financial aid and scholarships as well.
Therefore, the earlier a student submits their college application, the better chance they have of receiving funds.
According to FAFSA, "We expect that most state and school deadlines will remain approximately the same as in 2016–17. However, several states that offer first come, first served financial aid will change their deadlines from 'as soon as possible after January 1' to 'as soon as possible after October 1.'"
At first glance, the earlier submission and process for aid can only be beneficial. "Early applications allow us to get some of the stress of senior year out of the way faster," said senior  Adam Swisher.  An early filing date also allows earlier response and thus, more time for the student to decide on which college is financially best fit for them.
At least this is what FAFSA and the Obama Administration, who changed the dates, were aiming for.
But if several states that offer first come, first served financial aid do change their deadlines to correspond with the earlier FAFSA opening date, low-income students and those who are the first in their families to go to college, a group that often has the least access to information and support through the college admission process, could put them at the disadvantage and thus negate the purpose of an earlier FAFSA date.
"Because my parents didn't go to college and don't speak the language, I feel like I have to guide myself and explain to them everything I'm doing. I have to plan the visits, get the info, and be that much more proactive to make sure that I do make those deadlines," said senior America Trinidad.
Luckily, some schools are thinking ahead and setting aside funds for impoverished or first-generation students who miss the early deadline. Still, not all are so generous. As always, it's important that students check their state and school deadlines to avoid missing out on any aid.
Because this is the first year with an earlier FAFSA date, the question of how funds will be allocated and if there will be help for those who miss the deadline is still to be determined. Nonetheless, if you remain immune to Senioritis and turn in your applications on time, your expenses won't be at your expense.