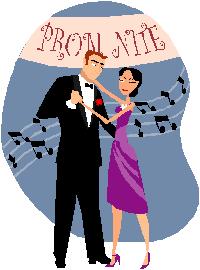 Mrs. Murphy and the GHS Class of 2021 representatives and sponsors are excited to inform you there will be a senior prom this spring.  Please save the date for Saturday, May 8.  Prom will be held at Eagle Ridge Resort and Spa in the Ballroom where they will provide dinner and dancing for our GHS seniors.  We are absolutely thrilled for the opportunity, and eager to provide you this wonderful experience; however, there will be some strict guidelines to follow due to COVID-19.
This is for GHS seniors only. No senior may bring a guest. This is due to our gathering limitation of 50 people.
Students will be required to wear masks throughout the entire event.
There will be more information to come.  We are still in the process of planning the minor details, and there is always a possibility guidelines could change.  We were very eager to share this exciting news with all of you.
Have a wonderful weekend!