FFA News
Poultry Contest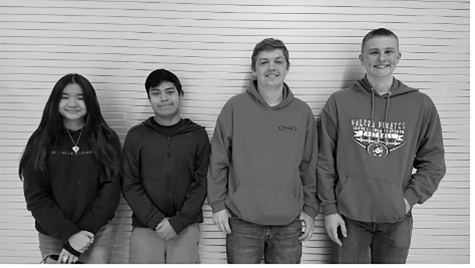 Students Cooper Einsweiler '24, Mateo Kovalec '24, Tyler Temperly '24, and Lily Kern '25 competed in the poultry contest in March. The contest was held at River Ridge High School. The contest consisted of several parts where the students had to identify cuts of chicken, from drumstick to tenderloin. They also spent time grading chicken carcasses, chicken eggs, and live chickens. The final task was to identify imperfections in chicken-based foods, and also chicken eggs. "The hardest part was identifying the mistakes in the eggs," said Einsweiler. "So many of the shells looked perfectly fine, but there were actually super small mistakes." The team tried their very best, and finished in the middle of the pack, finishing 7th overall. "I had a really great time," said Temperly. "I am excited to do better next year."
Proficiency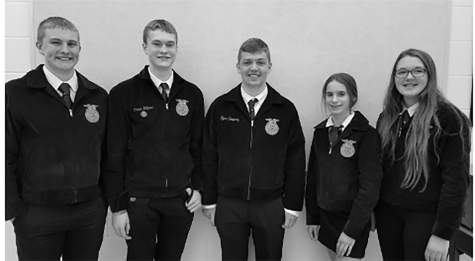 Students Cooper Einsweiler '24, Tyler Temperly '24, Aly Anderson '22, Chase Dittmar '23, and Carly Miller '25 competed in the Illinois State Proficiency competition. A proficiency is a competition where students record the time spent on their Supervised Agriculture Experience (SAE), and then use that information to fill out a form to compete against other students with a similar SAE. In order to win, students have to have the most hours, along with passing an interview about it. The winner of the category is the most proficient in their category, hence the name. All students in the competition did a very good job and kept amazing records of their SAEs, and junior Dittmar even succeeded in moving on to the district competition for his proficiency! He will continue to refine his record book in hopes of winning districts and moving to state!
State Degrees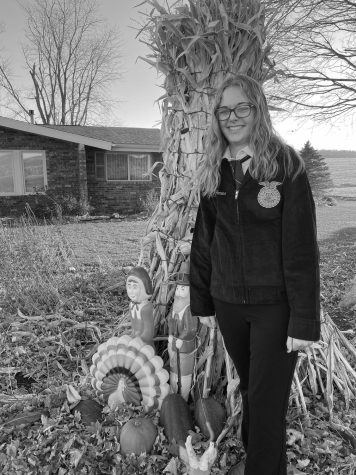 This year senior Taylor Jones applied for her Illinois State Degree. A state degree is awarded for production, agribusiness, agriculture placement and agriscience programs. In order to receive a state degree, the applicant must have been in FFA for at least two years, must have two years of agricultural education, have an SAE for more than two years, must have earned at least $1,500 or worked 750 hours, must be in the top 40% of the class and must have at least 25 service hours. Getting a state degree is very difficult to apply for and is extremely impressive! Congratulations Taylor!
Coloring Contest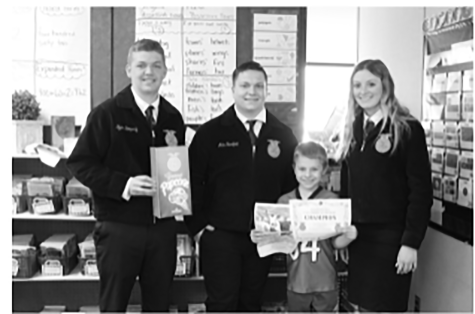 The GHS primary school students, K-4, were encouraged to participate in the FFA coloring contest. The students submitted their best colored picture to be judged by the FFA officers.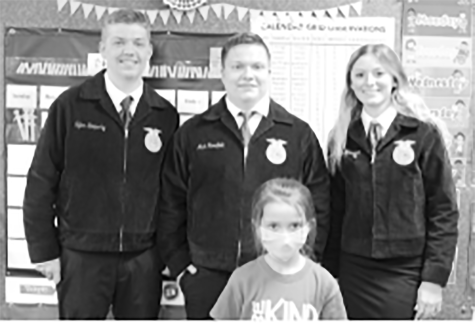 One student from each grade was chosen as a winner. For kindergarten, the winner was Finley Droessler, for first grade, Elise Beracci. Second grader Levi Laskowski won for his grade, fourth grader Hilo Thew won for his grade.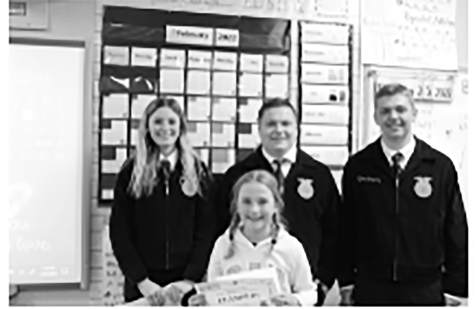 Congratulations to all students that participated and great job to the winners!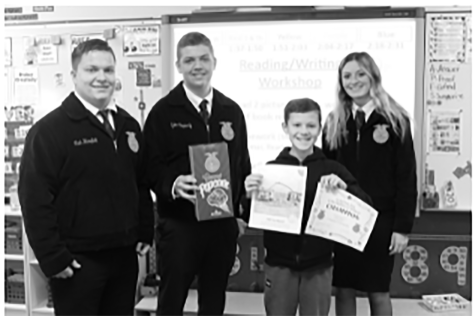 Leave a Comment