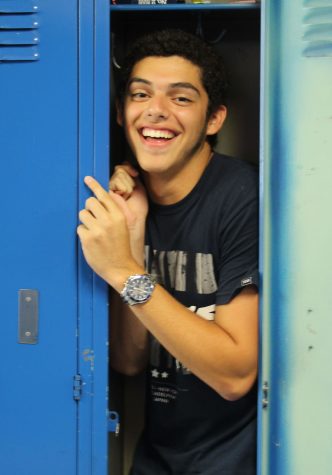 Julian Butts, a senior at Galena High School, is a member of several school activities including "golf team, scholastic bowl, newspaper, NHS, pep band, and of course cheering on the good 'ol pirates." But the only activity Julian plans to continue after high school is pep band.
Julian has been playing drums/percussion for 8 years now. He also plays piano in his free time. He participates in jazz band, concert band, pep band, and marching band here at GHS. His favorites are pep band and marching band.
Julian stated that if he had to start high school all over again, one of the few things he would do differently is go to more games. His favorite two songs to play at sporting events are "Brooklyn" and "Final Countdown" because he gets to play drum set.
In his free time, Julian enjoys listening to "a healthy mix of gangster rap and classic rock." He also mentions future aspirations of potentially becoming a roadie for "the legendary, Kayak Jones." (not really).
Written by James O'Shea
Julian Butts, Staff Writer
Mar 01, 2017

Political Cartoon

(Story)

Sep 22, 2016

Cheerleaders pipin' it up

(Story)