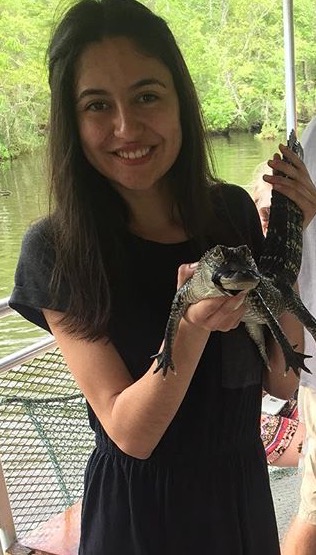 Feminism seems to be a movement sweeping the country currently. Sofia Sanchez '17 was a well known advocate for the cause as of a year ago, but her view point has changed. Sanchez is now for all people as a "humanist".
Sanchez isn't ignoring the injustices that exist, like the pay gap, but instead, she is advocating for all people. While women deal with problems in the professional world more often, men also have higher expectations socially, according to Sanchez. "We are creating gender inequality socially for men with the idea that they must be manly at all times," said Sanchez.
Feminism seems to divide the genders in her eyes, causing a negative effect on the overall goal of equality. "We need to think of others as people and not the exteriors they bare," said Sanchez. This would promote liking people based on their personalities, not their gender. It would also mean not giving special treatment or attention to people based on their gender.
While a present bias against women could be part of the reason why men are hired more for powerful positions, that isn't the only reason. Sanchez said, "Sometimes in class, I have noticed girls dumb themselves down, because they are unconfident
of themselves." The lack of confidence in some women could be contributing to the abundance of men in powerful positions.
With Hillary Clinton being the democratic nominee in the 2016, young girls are seeing women in executive positions. Sanchez explained a conversation she had with her younger sister when she asked her if she would ever want to be the president one day. Her sister said, "No. Girls can't be president."
Sanchez knows there isn't a positive image in the media of women in powerful positions, so that is adding more fuel to the feminism fire. While it is important for gender equality, Sanchez does not want to be a part of burning bridges between men and women in the process of doing so.
Sofia Sanchez, Opinions Editor
May 16, 2017

Senior trip proves successful

(Story)

Feb 28, 2017

Kiara travels 6000 miles to attend GHS

(Story)

Jan 24, 2017

Seniors' last hurrah

(Story)

Nov 22, 2016

Down with the chevron

(Story)

Sep 21, 2016

College financial aid deadlines move up

(Story)