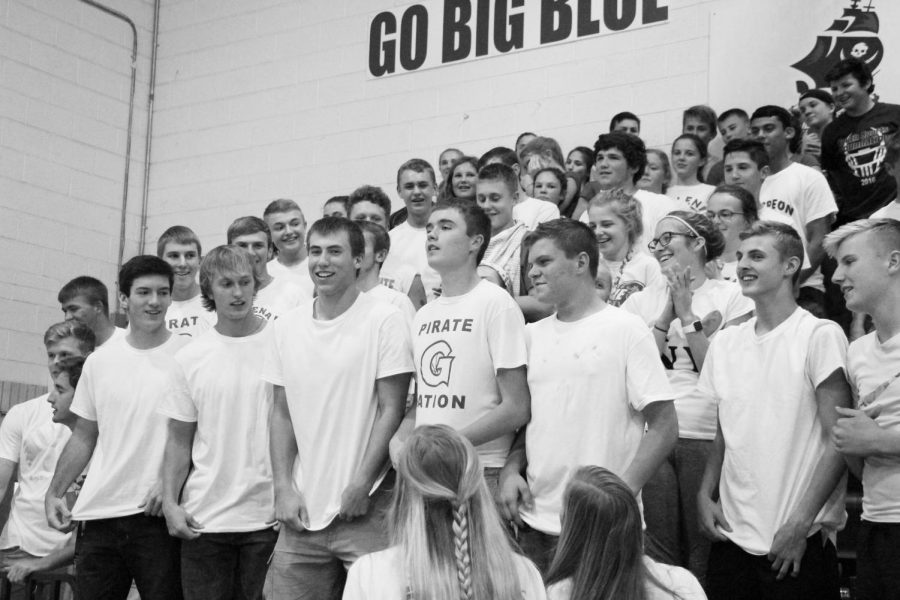 Untold Stories
Everyone has a story to tell. Whether it's told by themselves or somebody else, there is always an opportunity for a message to be heard. As you walk through the halls of Galena High School, smiling with your friends, take a second to think about all the stories that are happening around you.
The theme for this year's Ship's Log yearbook is based around those stories. The yearbook and newspaper staffs have been compiling these Untold Stories. This edition of the Spyglass has the inside scoop on Jun, GHS' foreign exchange student; Jude Benson, budding filmmaker; Abby Schraber, a cheerleader who almost wasn't; Sophia Heisler, who helped her team prepare for state and then couldn't play; and Kyle Long, who is spending his senior year doing Army training.
Telling the untold stories of our community and school helps us all realize that we are not alone in how we feel and what we believe. Helping people understand this might make it easier for others to cope, as well as form new friendships. Untold Stories is a new work of the newspaper and yearbook. Hopefully, more people can grow in their understanding and cooperate with each other better after reading them.
If you know of a story that should be included in our publications, please send that information to Mrs. Bookless.
Also included in this edition of the Spyglass newspaper is your yearbook order forms. Yearbooks are now on sale for $40. The book will be filled with additional Untold Stories and pictures from this year at Galena High School. Order yours before December 20, you don't want to miss out.
As you read this edition's Untold Stories remember what Wendy Mass, author of The Candymakers said, " Be kind, for everyone you meet is fighting a battle you know nothing about." By telling the untold stories of GHS students, we hope that you will all find ways to have a little more kindness in your lives and in our school.