Students riding in style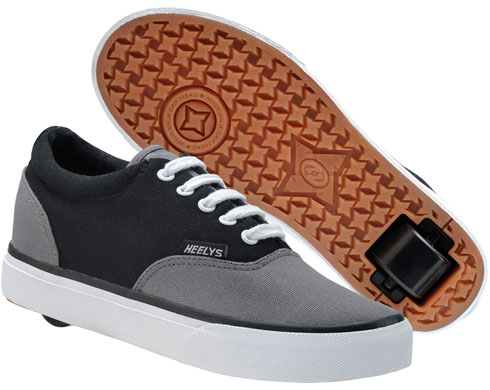 Heelys: a trademarked brand of training shoes with wheels fitted in the heel to allow them to be used like in-line skates. (Dictionary.com) Heelys were released to the public in December of 2000, but didn't become a national product until 2006, and are now coming back to GHS.
Drew Peebles, a senior at GHS, said "I remember being in like third grade when they got big. They are pretty swag!" '
Jack Einsweiler, heely owner, said, "They are fun and effective. You can get from point A to point B much faster with Heelys than you can by walking. Plus, you will never see someone mad or frowning when they're on them."
In the past few weeks, Heelys have seemed to be making a comeback in the Galena area with three students purchasing them from heelys.com, and many more thinking about it. "I am definitely considering it. The only reason I didn't have them when I was in like fourth grade was because my mom thought they were too dangerous for young kids," said senior Tyler Hall.
"My biggest concern is that the student could harm themselves," said Mr. Jenkins. "If there weren't any kids in the hall I think they would be okay."