The Longest Night From "The Princess Bride"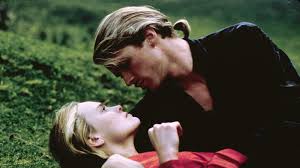 One night,
a man without point,
he never had done anything right.
His eyes were wild.
Around him there were cries in the night.
He was unconscious,
on the mountain path.
He ignored his discomfort,
his death would be a while yet.
He was suddenly back to what he had been before.
 Gentle with his emotions,
he took his brain away.
His fears were starting to leave him.
The epochal size of his loss,
belonged now to the people, 
a performance to please them.
It was still night,
the victor had other notions. 
Who'd know it to look at him?
And that night,
the beginning was torment, 
it was over.
Leave a Comment