Williams is back as Black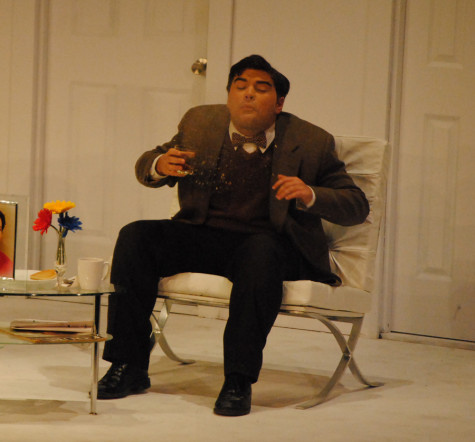 Galena has had their fare share of talents through the years, but senior Ian Williams believes he may be the next big thing in the acting business.
"My favorite school activity is probably drama club. I just like to act. It's fun to perform. It's something I think I'm good at," said Williams.
Not only does Williams love performing in Galena High School's Drama Club, he also aspires to go to one of the most prestigious art schools in the country.
"If I could go to Julliard, that would be awesome. I don't think I realistically will end up going there, but if I had the opportunity I would take it for sure," he said.
It doesn't just stop there though. Williams is also involved in Galena's successful football team which last year made a run to the semifinals before being cut short but the eventual state champions, the Forreston Cardinals.
"I really do like playing football. It's a fun sport and I love the game. Me and Riley (Soat) are playing baseball too this year, kind of just like a last hurrah," said Williams.
As Ian Williams begins his final year at GHS he will have some big decisions to make about his future and some will come easier. If you end up seeing the next Jack Black in five to ten years from now I hope you have a sense of pride in a fellow Galena High School alum.