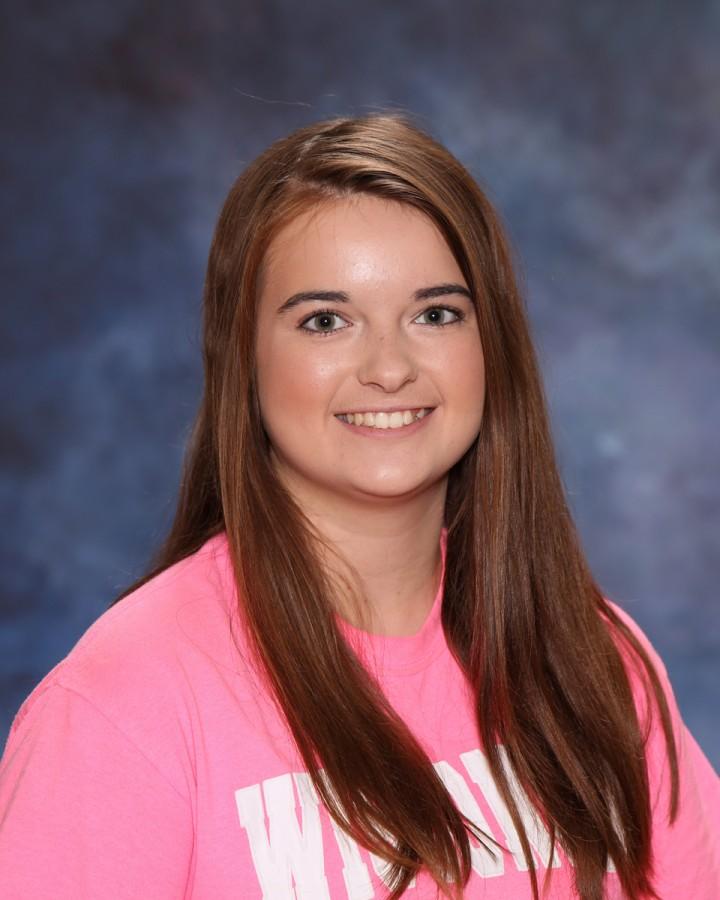 Figuring out what to do for the rest of your life can be stressful, but Megan Frank has it all figured out. She plans to go to Simpson College by next fall to get certified with a major in Sports Administration and minor in Coaching, and get certified for coaching.
"I want to go into Sports Administration and have a minor in Coaching because I really enjoy sports and I felt the business side would make me feel like I have a big-kid job," Frank said.
Her dream job is to become a
mens college basketball coach, or get a job in the field that she is specializing in at college.
Frank has played and it still playing sports throughout her career. The sports she participates in are varsity basketball and softball, and she manages varsity volleyball. Along with sports, Frank participates in Newspaper, Yearbook, Journalism team, Key Club, FFA, and Servant Leadership. Not only is she involved in a lot of sports settings, but also she is involved academically through her high school years.
Even though Frank is looking forward to her near future, she is also sad her high school career is drawing to an end.
"I am not really excited to leave high school yet, because life is only going to get more difficult. I'm not ready to grow up," Frank said.
While realizing she is going to have to leave her family when she goes to college, Frank tries to spend a lot of time with her family and cherish as many moments as she can before the time has come for her to go to college.
Written by: Kristen Calvert
Megan Frank, Sports Editor
Nov 23, 2016
Sep 16, 2016
Mar 09, 2016

Varsity digs deep in a nailbiting season

(Story)

Mar 09, 2016

More from Megan: What's with the WIAA?

(Story)

Mar 09, 2016

Put it in the books

(Story)

Oct 13, 2015

Varsity football meets expectations

(Story)

Sep 08, 2015

Williams is back as Black

(Story)